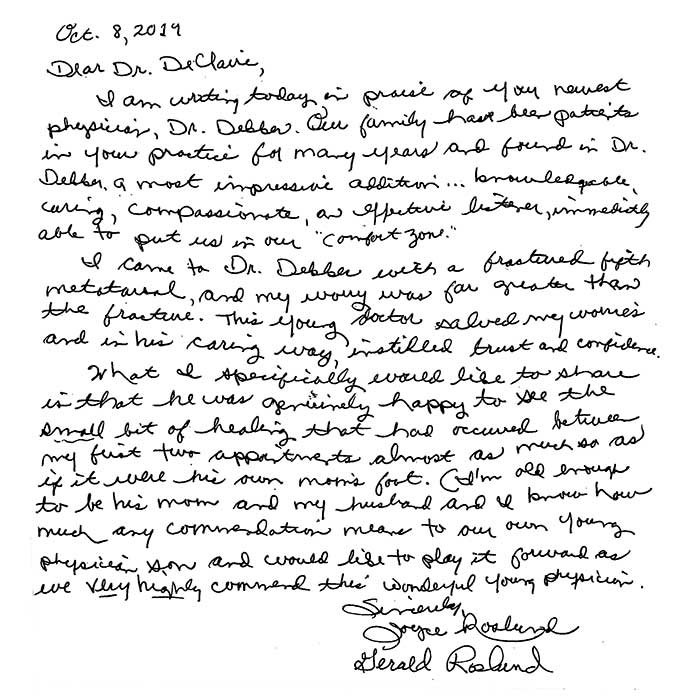 Dear Dr. DeClaire,
I am writing today in praise of your newest physician, Dr. Dekker. Our family have been patients in your practice for many years and found in Dr. Dekker a most impressive addition, knowledgeable, curing, compassionate, an impressive listener, immediately able to put us in "comfort zone".
I came to Dr. Dekker with a fractured fifth metatarsal, and my worry was far greater than the fracture. This young doctor solved my worries, and in his caring way, instilled trust and confidence.
What i specifically would like to share is that he was genuinely happy to see the small bit of healing that had occurred between my first two appointments almost as much as if it were his own mom's foot. I'm old enough to be his mom and my husband and I know how much commendation mean to our own young physician son and would like to play it forward as we very highly commend this wonderful young physician.
- Joyce R
Three months after metatarsal fracture surgery - Carolyn C.