I would HIGHLY recommend Dr. R. Dekker and his office staff at any given time! They are courteous, respect you, and most of all, TAKE GREAT care of you! I had my heel surgery after months of great pain, in August of this year, and I am now, nearly completely healed and walking like a normal person again, withOUT the pain. This doctor, LISTENS to you, and takes the TIME he needs to with you. One thing I am grateful for. To many doctors these days have lost their bedside manor, and you seem to be in and out in 5 minutes. I never felt rushed there, and the staff was awesome! IF you wanna GREAT doctor, this guy is your man!! ;)
- Nancy E B
Professional. Excellent job. Made the right decision. Lifechanging. Would reccommend. Thank you.
- Maximiliano E
Dr. Decker carefully explained my foot and ankle injury and exactly what needed to be done to fix it. He offered a variety of options to ensure I was comfortable with the outcome. He is very a professional and thorough doctor. I would highly recommend him.
- Amy R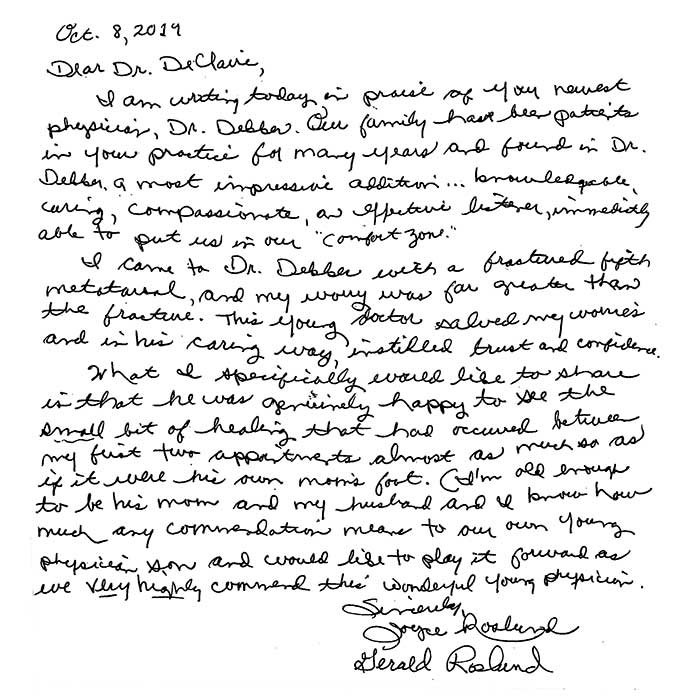 Dear Dr. DeClaire,
I am writing today in praise of your newest physician, Dr. Dekker. Our family have been patients in your practice for many years and found in Dr. Dekker a most impressive addition, knowledgeable, curing, compassionate, an impressive listener, immediately able to put us in "comfort zone".
I came to Dr. Dekker with a fractured fifth metatarsal, and my worry was far greater than the fracture. This young doctor solved my worries, and in his caring way, instilled trust and confidence.
What i specifically would like to share is that he was genuinely happy to see the small bit of healing that had occurred between my first two appointments almost as much as if it were his own mom's foot. I'm old enough to be his mom and my husband and I know how much commendation mean to our own young physician son and would like to play it forward as we very highly commend this wonderful young physician.
- Joyce R
Three months after metatarsal fracture surgery - Carolyn C.
Source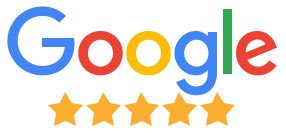 Dr. Dekker is an excellent doctor. Caring, patient understanding. He has been able to provide the assistance needed to enable my husband to walk again. Extremely grateful for his gift of healing.
- Karen Strausbaugh
Fantastic doctor! I was nervous going to see a surgeon thinking all he'd want to do is operate, thankfully I was wrong. Dr. Dekker wanted to exhaust all other treatment options before doing surgery. He was kind, thoughtful, and patient. Thank you :)
- WingsFan
When I brook my foot, Dr. Dekker did a great job explaining everything, talking through all of the different scenarios and trying to avoid surgery unless necessary. He is warm and friendly and you will feel very comfortable.
- Kristina Johnson
Dr. Dekker is a thorough and detail oriented professional. I could tell how dedicated he is to his patients and how much their well being means to him. Would absolutely recommend him.
- N C
I had foot surgery recently performed by Dr Dekker and from the initial consult to follow up, my experience has been awesome. The surgery was a huge success and now I can return to running and the activities I enjoy doing. I am a healthcare professional and work with a lot of orthopedic surgeons and I assure you Dr Dekker is an exceptional, up and coming young Orthopedist . His technical skills match his abilities in interacting with his patients. I highly recommend Dr Dekker!
- Mark Kast
Very good doctor!!!my bone is healing correctly n quickly & didn't need surgery :)
- Angel Bourlier